1. EDEN BORNE COILER 2. A.C MOTORS ( READY STOCK ) 3. D.C MOTORS (READY STOCK) 4. A.C / D.C PANELS ( ONLY FOR EXPORTS ) 5. TRANSFORMER ( ONLY FOR EXPORTS ) 6. V.C.B ( ONLY FOR EXPORTS ) 7. CNC LOGO BRANDING MACHINE ( ONLY FOR EXPORTS ) 8. CNC RIB NOTCHING MACHINE ( ONLY FOR EXPORTS ) 9. CNC BRANDING CUM NOTCHING MACHINE ( ONLY FOR EXPORTS ) 10. PUSHER 11. EJECTOR 12. BILLET GRABBER 13 PINCH ROLL

⇒ Eden Borne Coiler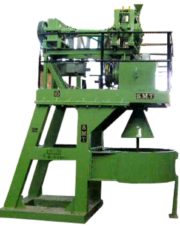 We at SMT provide Eden Borne Coiler for making Wire Rod Coil from 6 mm to 12 mm at a speed
of upto 31 mps complete with High Speed Pinch Roll, Entry Guides, Coil Collector and
Pneumatic Cylinder.
⇒ A.C Motors ( Ready Stock )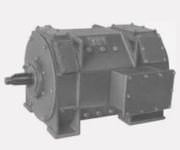 We can provide normal AC Motors from 1 H.P to 300 H.P. and then motors up to 1500 H.P.,
which are SPDP type and are specially designed for rolling mill duty. In special requirements
we can also provide motors up to 6000 H.P.
⇒ D.C Motors ( Ready Stock )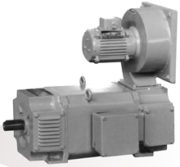 We provide DC Motors exclusively for hot rolling mills at reasanable rates.
DC Motors can be provided from capacity of 22.5kw upto 500kw.
⇒ A.C / D.C Panels ( Only For Exports )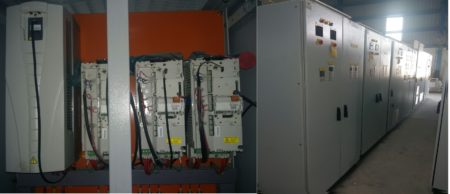 We provide electrics and automation starting from planning to engineering & design, software development, erection & commissioning to cover the complete life cycle of a project.
The company has particular interests in the Hot Rolling industry. We supply following products.
• LT & HT Distribution,
• AC & DC Drive Systems,
• DCS & PLC,
• Instrumentation,
• Level 1 & 2 Software,
• Automatic Gauge Control System,
• Automatic Flatness Control System,
• Integrated electric and autonation solutions,
⇒ Transformer ( Only For Exports )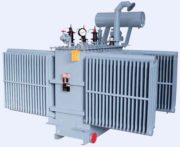 We can provide customized transformers and standard transformers like 11/22/33 KV
Transformers upto any KVA. Our NO LOAD LOSSES & LOAD LOSSES are less as compared to
other suppliers. We provide STANDARD DISTRIBUTION CONVERTOR DUTY TRANSFOEMERS
for EXPORTS.
⇒ V.C.B ( Only For Exports )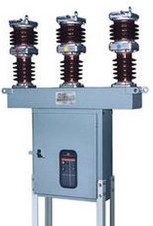 We provide both Outdoor & Indoor VCB's alongwith all accessories
like Lightning Arresters, mounted Isolator, Current Transformers (CTs) ratio,
Potential Transformers (PTs). We provide VCB's only of Internationally Reputed Make Cos.
⇒ CNC Logo branding machine ( Only for exports )
Roll Branding Machines are used to Brand Alpha- numeric Characters, Logo for Name Embossing or Branding on Steel Products. These machines work on the principle of Metal Disintegration and use Special Copper Electrodes for creating the Brand on the products. The Brand name can be embossed in any language Script as desired. The machine and Copper Electrodes are ideally suitable for all Grades of Cast Rolls and Tungsten Carbide Roll Rings.
⇒ CNC Rib notching machine ( Only for exports )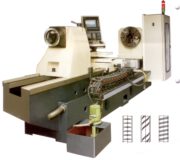 CNC Rib cutting Machine is used to create Rebar Notches for various sizes of Rebar from 6mm to 50mm. The machine is a 4 axes CNC machine and is very operator friendly.
The machine is ideally suitable for cutting on All Grades of Casting Rolls and Tungsten
Carbide Roll Rings.
⇒ CNC Branding cum notching machine ( Only for exports )
This machine is of dual purpose. With single machine you can create rebar notches on roll and also write name of your TMT Brand on the Roll. It Saves cost, freight, labor and time.
⇒ Pusher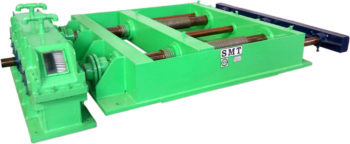 A charging pusher is an Electro-Mechanical or Hydraulic device which is used for feeding or charging of raw material ( Like ingots, billets etc ) into the reheating furnace.
Various components which are used in the manufacturing of a Charging pusher are: Heavy steel slab frame, pushing screw with pushing slab, multi stage type reduction gear box or a hydraulic power pack with alloy steel shafts in case of a hydraulic pusher.
Depending on the raw material to be feed i.e. scrap / mill roll, ingots / billets or heavy blooms and their sizes, the mechanical or hydraulic type pusher is designed and supplied.
⇒ Ejector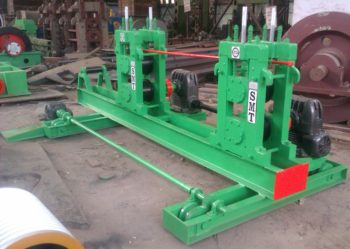 Discharging Ejector is an Electro-mechanical device which is used to expel the hot material from the re-heating furnace to the Rolling Mill. It has a Mill Housing Type structure with a movable frame and can do both front and side travel for discharging of Hot Material ( Like ingots, Billets ) from re-heating furnace.
It comes complete with heavy stands, rollers, cooling system, wheels for cross travel, gears box and pushing arrangements etc., it uses a square billet of approx. 6 meter ( or more ) length as the device to push the hot material out of the re-heating furnace.
It is manufactured depending on thr size and capacity of the re-heating furnace.
⇒ Billet Grabber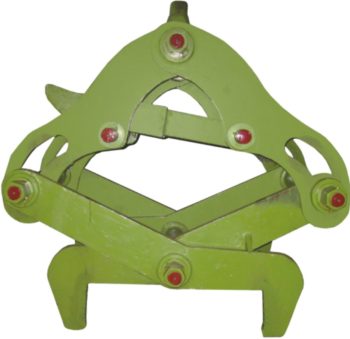 Billet Grabber is a mechanical device used in Steel Melting Shops for grabbing the Ingots / Billets. It helps in properly placing the finished goods in stock yard. It is very safe to use and has very effective results.
It is not a magnetic, hydraulic, electronic or pneumatic device. It is a pure mechanical device and has a number of advantages over other material lifting equipments. With a fully reliable and a total mechanical interlocking system it can help save a lot of time and resources and hence result in the increased productivity by many folds.
It comes in various sizes and capacities…
Pinch Roll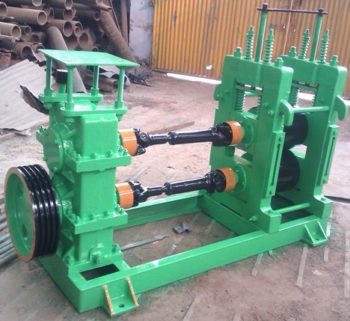 It is installed at various places in a rolling mill such as between the roughing mill and the intermediate mill, before and after the TMT Quenching Box to maintain the speed and tension of bars. It is driven through AC/DC Motor and consists of 2 Hi Gear Box, solid rolls with cardan shaft.