1. Mill Stands 2. Housing Less Mill Stand 3. Multi Row Bearing Stand 4. Top Close – 2 Hi Bearing Type Mill Stand

Mill stands are the most essential part of a rolling mill. We are manufacturing and supplying Mill Stands for Hot Rolling of Wire Rods / TMT / Light, Medium & Heavy Section / Strip Mill and are made of ferrous and non – ferrous steel. Regular up gradation and design modification in the conventional stands are available in Fibre Bearing and Anti Friction Roller Bearing as well.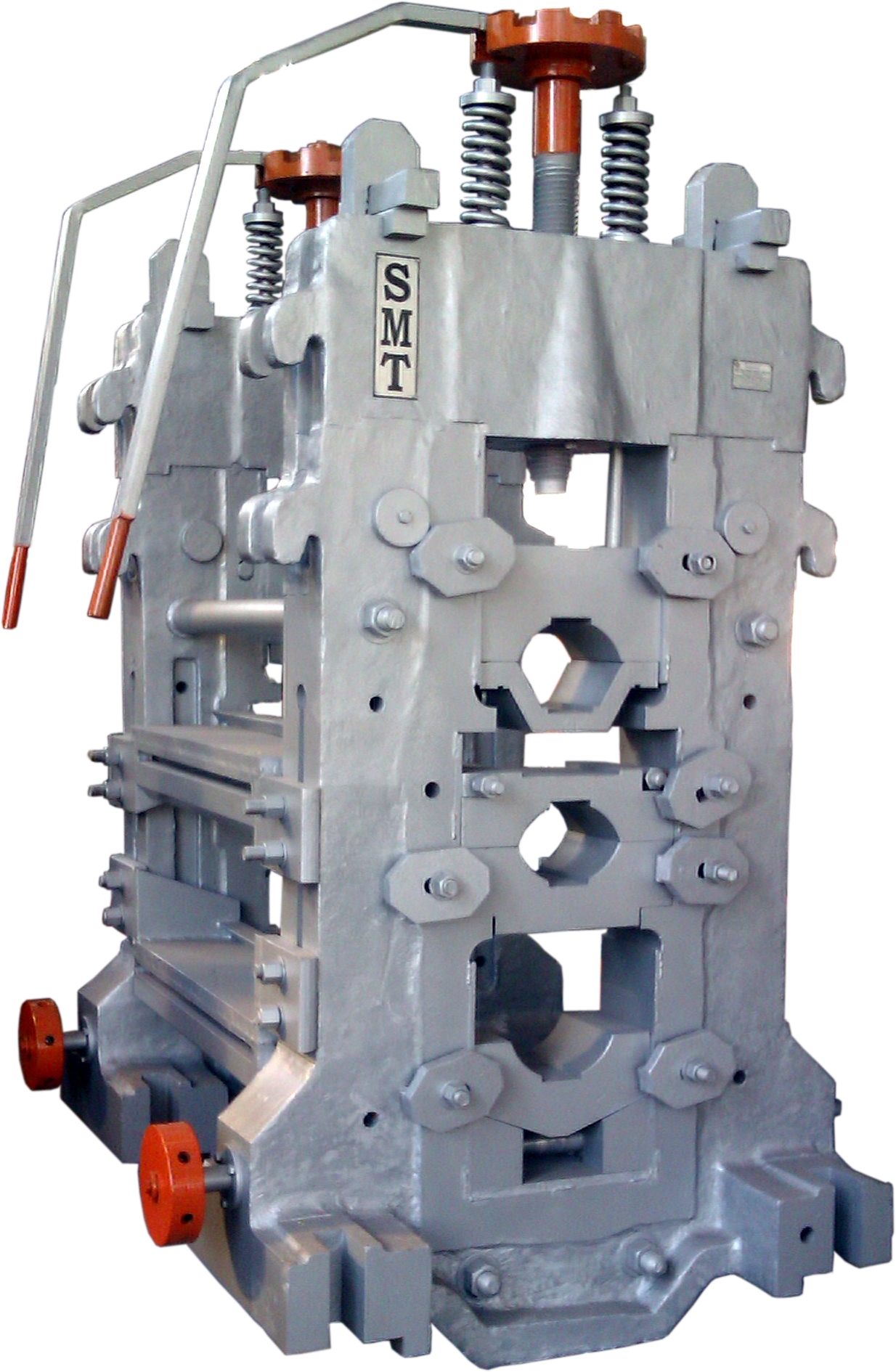 Rigidity, Reliability, Consistency and Easy Roll change are some of the features of Mill Stands Manufactured by us.
Mill Stands
Types of Mill Stands – 3 Hi, Alt 2 Hi & 2 Hi Type
Type – Open Top / Top Close Type
Bearing Type – Bearing Type, Fiber Type & Gun Metal Type
Material – Steel Casting / Steel Fabricated
Sizes – 8″ (205 mm) to 30″ (750 mm) PCD Mill Stands
Application – TMT Mill, Section Mill, Wire Rod Mill & HR Strip (Patra) Mill
Complete with – Rest Bars, CI Beakers, Rolls, Foundation Lines, Couplings, Spindles
Our Complete Mill Stand includes the following accessories as and when required: –
Pressure Bolts & Worm wheel attachment
Steel Fabricated Rest Bars or Side Bars
Features of Mill Stand
Heavy Duty & Sturdy Design capable of bearing overloads
Minimum Wear & Tear
Adjustment Screws & Keys
Wear Tear Plate on the inside of the Housing for a longer body life
Compact & Simple Design to ensure easy roll change, with minimum maintenance so as to avoid any major downtime.

Mill Stand Manufacturer | Mill Stand Supplier | Mill Stand Exporter | Mill Stand Manufacturers, Suppliers & Exporters | Mill Stand Manufacturers in india | Mill Stand Manufacturers in Punjab | Mill Stand Manufacturers in Ludhiana | Mill Stand Manufacturers in Mandi Gobindgarh
Housing Less Mill Stand
Multi Row Bearing Stand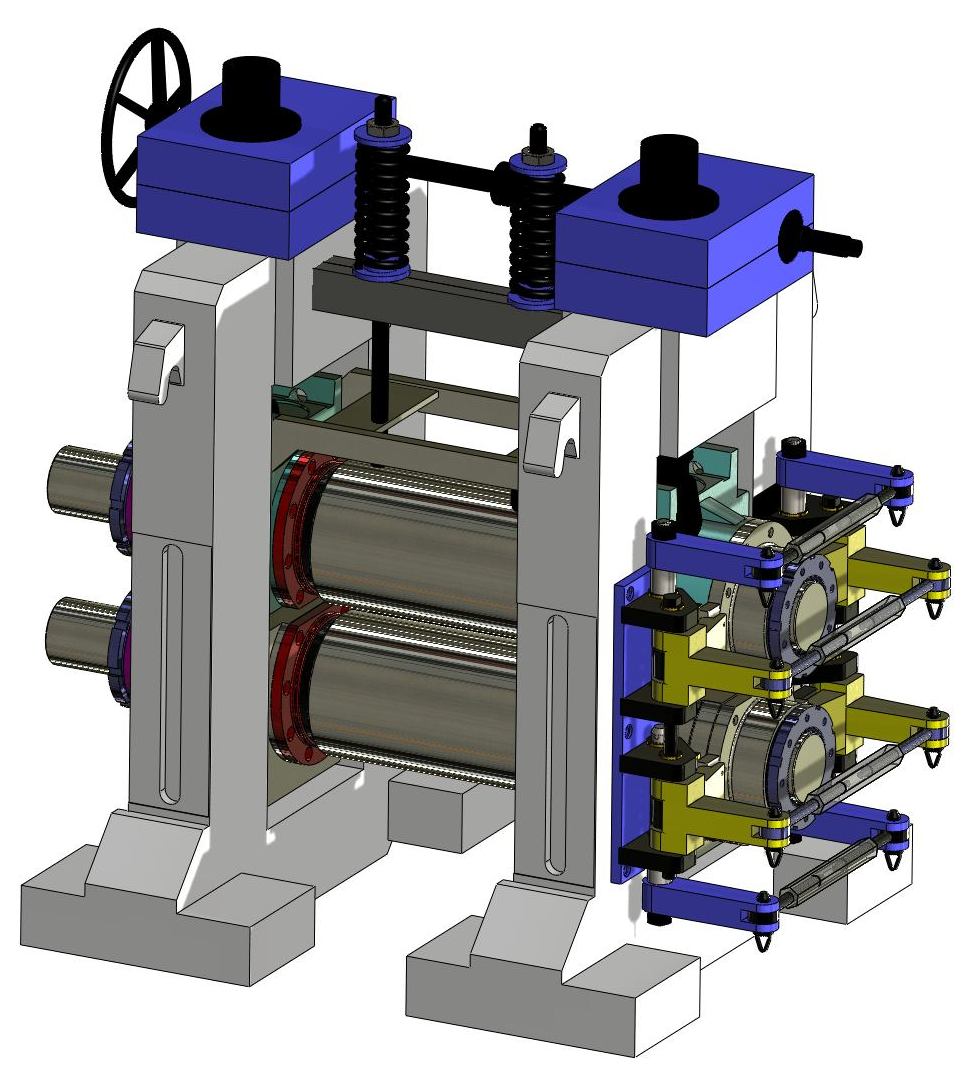 Continuous Mill Stand or Top Close – 2 Hi Bearing Type Mill Stand